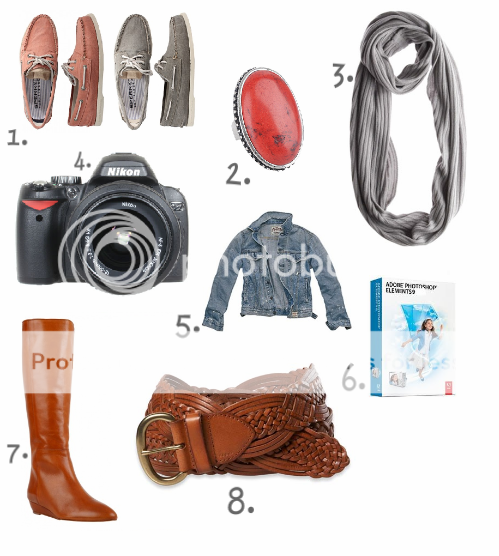 #1. sailor shoes. i've been a fan since day 1.
#2. rock ring- just look at it!
#3. light gray cowl scarf- i'm in a scarffy mood lately.
#4. nikon d60- now, obviously it's a want waayy out there, but still one high on the list :)
#5. jean jacket- in style & can go with lots of things.
#6. adobe photoshop- you can't have a good camera w/o photoshop.
#7. neutral colored boots- more of a need.
#8. neutral colored belt- obviously in style, plus- the daybook inspired me.
santa, i'd love me some of these.. please?!
-tar