one word describing 2010:
2009 was the best year so we can't really blame 2010 for being somewhat of a let down. it was definitely good and definitely very hard. here are some highlights from the 12 months in twenty-ten! horray!
these were the best friends. we were the bunch of misfit teenagers.. outcasts, if you will. we kind of broke off of a big group of friends and made our own little guild. our weekends consisted of laughing and laughing, with an occasional bowling night & macey's ice cream.
this big fella, a.k.a. jenSTINK, went to serve the Lord in billings, montana.
we took a family vaca to st. george to watch my dad's baseball team in a tournament. we also made a stop at the st. george temple (which is the brightest thing i've ever seen)
prom treated us well.
(taylor's pictures turned out great, taryn's.. didn't)
may.
haws ephriam peterson was born! the best baby in the world.
(taryn also got her first little somethin somethin' from a certain someone, that was definitely something to document)
we both won tickets to the backstreet boys concert & taylor's winnings included VIP passes to the sound check party! we've been true, dedicated fans since we were 4.
tate turned 4. dad turned...39. and we celebrated the 4th of july! our favorite holiday.
we went to efy & had sooo much fun!
we ran through corn fields in the rain & started our junior year at timpanogos high school. joy.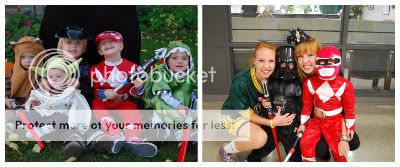 halloween was a hit,
hosa
had many fun activities, we went to
sadies
, & attended the traditional
sisterhood
party at thanksgiving point with our mom & sisters.
hope your year was as fun-filled as ours...
just one more year until graduation, huzzah!!
-taryn & taylor